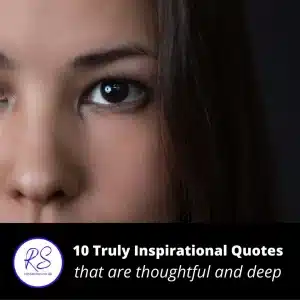 We can all use a little inspiration occasionally, I'm sure you'll agree dear reader. So here are what I believe to be 10 truly inspirational quotes.
Truly Inspirational Quotes (1-5):
Truly Inspirational Quotes (6-10):
Please share this post with your friends:
So dear reader, was this post worth a little piece of your time? Did you enjoy reading it? Did you find it inspirational?
If you did like it then please share it with your friends on social media.
People love truly inspirational quotes, so please share this post now.
And let me say that if you could share it then I'd be ever so grateful. You'd be helping a keen blogger reach a wider audience.
Thank you.
Other articles that might appeal to you:
Copyright © Mann Island Media Limited 2022. All Rights Reserved.