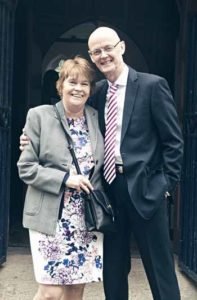 Hello I'm Roy Sutton. Professionally I'm a blogger and entrepreneur, as well as a business and management consultant, writer and public speaker.
My main interests include business, marketing, social media and technology. I'm also keen on inspiring others to make the most of their lives and achieve their full potential.
London based, I am a former CEO with extensive experience in using new media for marketing purposes. My background also includes business development; sales and marketing; retail and customer services; operations; finance and accounting; human resource management; governance and regulation; billing and CRM systems; mergers and acquisitions; as well as telecommunications and systems engineering.
My career has mostly been spent in the international telecommunications industry working with telecom operators across the globe. I have lived and worked extensively across the Middle East, as well as in the Caribbean Region. And I have been fortunate enough to travel to and experience over 70 countries worldwide.
I have also been a listening volunteer with Samaritans, providing support to people who are emotionally distressed and sometimes suicidal.
My life experiences, both professional and in voluntary work, have given me a unique understanding of people and culture.
My education includes a Bachelor of Engineering Degree in Electronic Engineering; a Bachelor of Arts Degree in Spanish and Latin American Studies; and an MBA Degree in International Business.
However the more I learn, the more I realise that learning is a life-long process. So  I remain a work in progress. I'm still learning something new every day and I hope that will continue for as long as I have the energy to pick up a book.
And my personal philosophy? You'll never have today again, so enjoy it!
Contact Roy Sutton
If you'd like me to speak at an event or participate in an interview then please feel free to contact me directly via email on mail@roysutton.co.uk
© Roy Joseph Sutton and Mann Island Media Limited. All Rights Reserved. 2020
(Visited 1,402 times, 165 visits today)