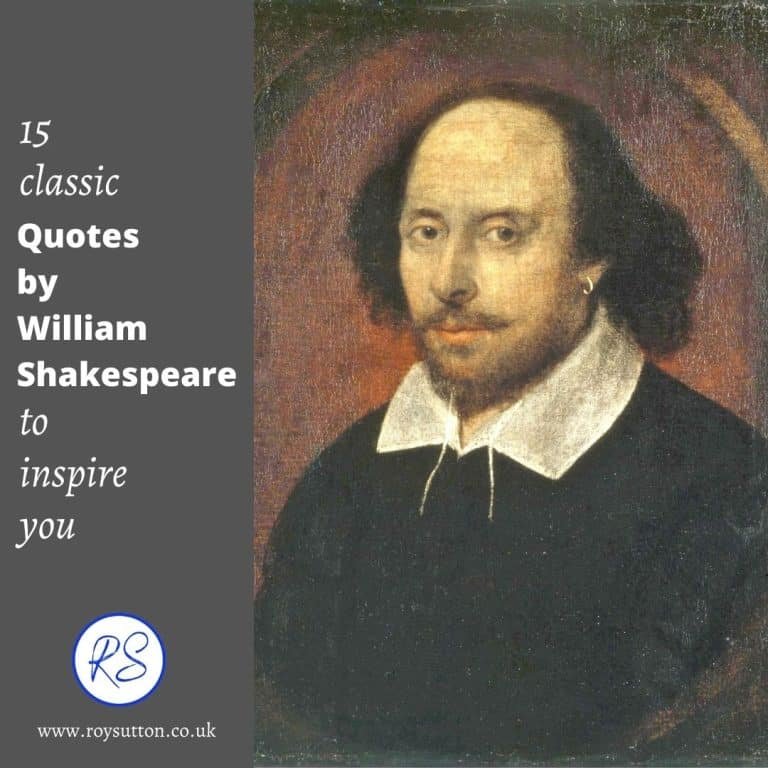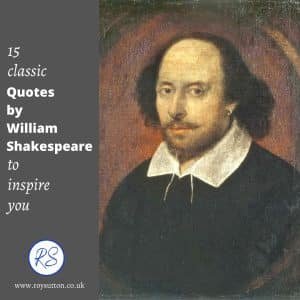 There can be few people who are unfamiliar with the name William Shakespeare. He was, of course, a playwright and one of the giants of English literature.
The Bard of Avon, as he was known, is widely regarded as the world's pre-eminent dramatist and the greatest writer in the English language.
Shakespeare's works, including his collaborations, consist of approximately 39 plays, 154 sonnets, two long narrative poems, and a few other verses, some of uncertain authorship.
William Shakespeare's plays have been translated into every major living language, and they are performed more often than those of any other playwright.
Quotes by William Shakespeare are well known and most readers will be familiar with them. However, I make no apology for making Shakespeare's quotes the subject of today's post.
If you hear a great song that inspires you, you don't say, "Right, heard it once. That's enough!"
No, you listen to it over and over again. In that way, you're inspired constantly.
And so it is with thought-provoking quotes like those of Shakespeare.
They are worth reading over and over again to help you reflect on life's meaning and to be inspired.
So here are 15 quotes by William Shakespeare to inspire you, dear reader.
Quotes by William Shakespeare:
Please share this post with your friends:
If you were inspired by these quotes by William Shakespeare then please share this post with your friends on social media. When you share, everyone wins.
If you could share this post now then I'd really appreciate it. You'd be helping a keen blogger reach a wider audience.
Thank you.
Other articles that might appeal to you:
Copyright © Mann Island Media Limited 2022. All Rights Reserved.
(Visited 1,099 times, 30 visits today)