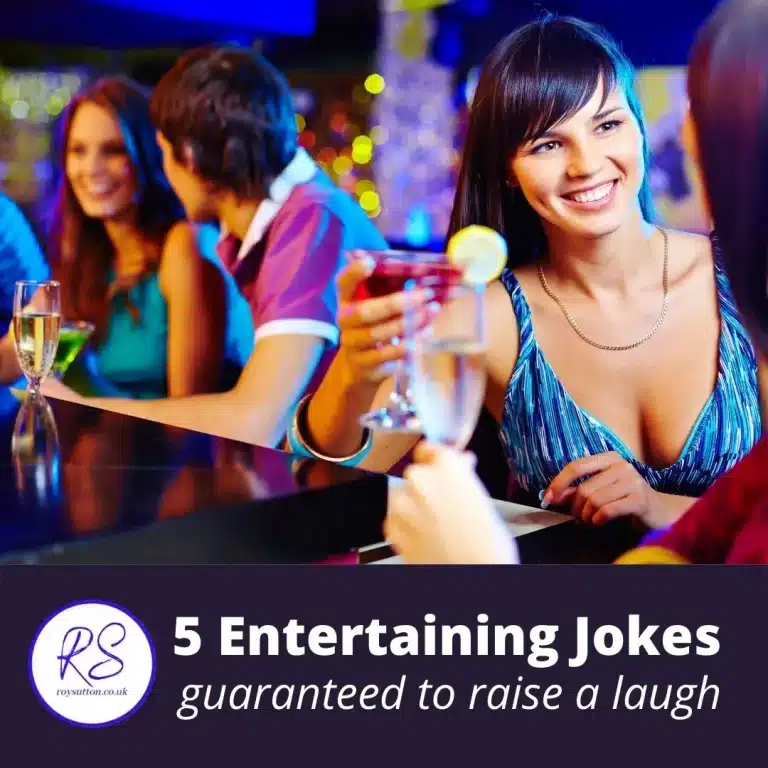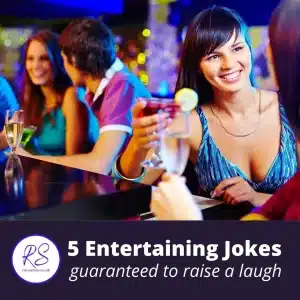 If you enjoy entertaining jokes then here are five that I'm confident will make you smile.
Enjoy them all and share them all with your friends.
Entertaining jokes:
1. Softball fanatics:
Two 90-year-old women, Mabel and Lily, had been the best of friends all of their lives.
Now Mabel had been in poor health for a couple of years and it was clear that her last days were not too far away. Naturally, her good friend Lily visited her every single day.
One day as they were chatting, Lily said, "Mabel, we've both enjoyed playing softball all our lives. All through high school and ever since we really enjoyed playing the game we both love. So, do me a great favour. When you get to Heaven, please find a way to let me know whether I'll be able to play softball with you when we're both there."
Mabel looked up from her deathbed and said, "Lily, you've been my best friend since we were children. If it's at all possible, I will do this favour for you."
They were to be Mabel's last words because, sadly, she passed away silently in her sleep that very night.
The following night, Lily was awakened suddenly from a sound sleep by a blinding flash of white light, and a voice calling out to her, "Lily, Lily!"
"Who is it?" said Lily.
"Lily," said the voice, "it's me, your friend Mabel."
"You can't be Mabel," said Lily. "Mabel passed away yesterday."
"Lily, it is me, Mabel," insisted the voice.
"Mabel, where are you then?" asked Lily.
"I'm in Heaven," said Mabel. "I've got some good news for you and a little bad news too."
"What's the good news?" asked Lily.
"Well, the good news is that women's softball is played in Heaven," said Mabel.
"Oh, that's wonderful," said Lily.
"Better still," said Mabel, "all of our old buddies who died before me are here to play with too."
"Really?" said Lily.
"Yes," Mabel responded. "And even better than that, we're all young again, it's always springtime up here, and it never rains or snows. We can play softball whenever we want, and we never get tired."
"Wow," said Lily "that's fantastic. So, what's the bad news?"
"You'll be pitching next Tuesday?" Mabel responded.
2. Married bliss:
Jim and Jean had been married for over 30 years and, in all that time, they'd never fought, not even once.
One day, Jim and his friend Bill were talking and Bill was impressed to hear about what sounded like such a harmonious relationship.
"How is that even possible?" Bill asked.
"Well," said Jim, "when we got married, we stayed at my late uncle's Texas ranch for our honeymoon. On the first day we went out horse riding and we hadn't gone far before Jean's horse jumped and she fell off."
"Really?" Bill exclaimed. "So, what happened then?"
"Well, as cool as you like," said Jim, "Jean just got up, patted the horse and then said, 'This is your first time!'."
"Wow!" said Bill.
"After a while," Jim continued, "it happened again. And again, Jean just got up, patted the horse and said, 'This is your second time!'."
"I'm guessing that's not the end of the story," said Bill.
"No," said Jim. "It happened again, and this time she pulled out a gun and shot the horse."
"No!" said a very surprised Bill. "What happened then?"
"I shouted at her," said Jim. "Are you crazy? You've just killed a perfectly innocent animal!"
Jim paused momentarily and then continued, "She gave me a menacing look and then said, 'This is your first time!'."
3. Smart sheepdog:
A farmer wants to check how many sheep he has in his field.
So he decides to ask his sheepdog to count them all.
The dog runs into the field, counts them all and runs back to the farmer.
"How many?" the farmer asks.
"Forty," says the dog.
"How can there be forty," the farmer asks, "I only bought thirty-eight."
"I rounded them up," the dog responded.
4. Caring son:
"Hello," said the voice. "Is this the Police?"
"Yes," said the operator, "How can we help you?"
"I'm calling to report Jim Brown," said the voice.
"Why?" said the operator, "What's he done?"
"He's hiding drugs inside his wood store," said the voice.
That very evening, after dark, the police swooped on the house of Jim Brown.
They search his wood store thoroughly and then, with sharp axes, they chop up every log, reducing them all to pieces of firewood.
The Police find absolutely nothing and so they leave empty-handed.
The next day, Jim Brown receives a telephone call from his son.
"Hi Dad, I'm sorry I wasn't able to come over to help you yesterday but did the Police arrive?" asked his son.
"Yes," Jim responded.
"Did they chop up all your firewood?" his son asks.
"Yes, they did," says Jim.
"That's great Dad," says his son, "Happy birthday!"
5. The trip to Rome:
Jane was at her hairdresser's getting her hair styled ready for a trip to Rome with her husband.
Naturally, Jane is talking with her hairdresser and she mentions how excited she is to be going on her forthcoming trip to the Eternal City.
"Rome?" said the hairdresser. "Why would anyone want to go there? It's crowded and dirty. You're crazy to go to Rome. So, how are you getting there?"
"Well," said Jane, "we're flying American Airlines and we got a really great deal on the tickets!"
"Oh, I just hate American Airlines," said the hairdresser. "Their planes are old, their inflight service is terrible and they're always late. So, where are you staying in Rome?"
"We'll be staying at this exclusive little place called the Hotel Splendide Royal," Jane responded. "Oh, I just can't wait."
Stop right there," said the hairdresser. "I've heard about that place. Everybody thinks it's special, but my friend told me it's actually a real dump. So, what will you do whilst you're there?"
"We're going to see the Vatican," said Jane, "and maybe we might even get to see the Pope."
The hairdresser laughed, "You and a million other people will be trying to see the Pope and, even if you do, he'll look the size of an ant, you'll be so far away. Sounds like a lousy trip. I wish you luck because you're going to need it."
Six weeks later, Jane's back from her trip and sitting in the same hairdresser's having her hair styled once again.
Naturally, the hairdresser is interested to hear all about Jane's trip to Rome.
"Oh, it was wonderful," said Jane, "the best vacation ever."
"Really!" said the hairdresser. "In what way was it so great?"
"Well, first off, the brand new plane we travelled on was overbooked and so American Airlines very kindly upgraded us to First Class at no charge," said Jane. "The inflight service was terrific, the food and wine were just wonderful, we arrived bang on time, and the cabin crew couldn't have been more attentive throughout the journey."
"So, you got lucky with the flight," said the hairdresser sarcastically. "How was the hotel?"
"Oh, my goodness, it couldn't have been better," said Jane. "It had recently had a major makeover, and because it was overbooked, we got upgraded to a suite, at no charge. Best hotel experience ever."
"Well, lucky you," muttered the hairdresser. "I'll bet you didn't get to see the Pope though."
"Actually, we were very lucky," said Jane. "We were walking around the Vatican when a Swiss Guard tapped me on the shoulder and said that the Pope would like to speak with me."
"Oh, really!" said the hairdresser. "And what did the Pope have to say when you met him?"
"He said, my God woman, who made such a terrible mess of your hair?" said Jane with a smile.
Please share these entertaining jokes:
So dear reader, were any of these entertaining jokes as amusing as you'd hoped? Did any of them really make you smile?
If you did enjoy this post then please share it with your friends on social media.
People really do enjoy entertaining jokes, so please share this post now.
If you could share this post for me now then I'd be ever so grateful. You'll be helping a keen blogger reach a wider audience.
Thank you.
Other articles that might appeal to you:
Copyright © Mann Island Media Limited 2022. All Rights Reserved.
(Visited 65 times, 10 visits today)