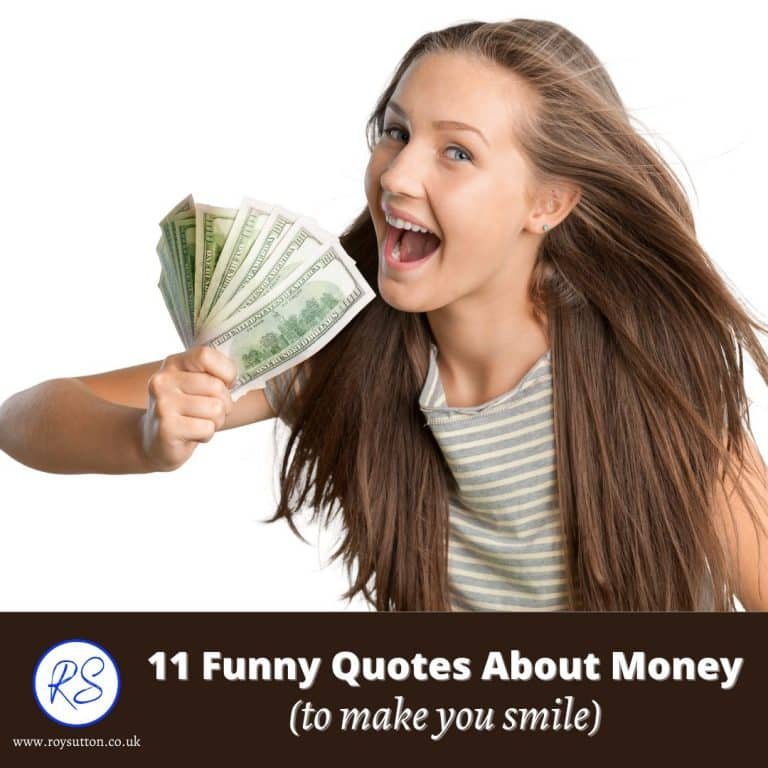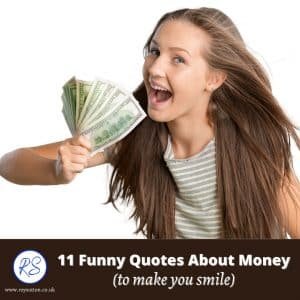 Money, that's what I want! And so does everyone else.
It's a modern obsession. We like to think that it doesn't matter but it does of course. In the modern world, we cannot get far without at least some of it.
We all talk about money and we're constantly chasing value for money. This is natural of course because our lifestyle, such as it is, depends on the money we have and the money we earn.
However, there's a slightly absurd and amusing side to it all too. So I thought I'd search out some quotes to explore the funny side of money.
Here are 11 funny quotes about money that made me smile and I hope they brighten your day too.
Funny quotes about money:
A Nillionaire is someone with no money. ~Author Unknown
Due to recent budget cuts, the light at the end of the tunnel has been turned off. ~Author Unknown
Money isn't the most important thing in life, but it's reasonably close to oxygen on the "gotta have it" scale. ~Zig Ziglar
My wallet is like an onion, opening it makes me cry. ~Author Unknown
Whoever said money can't buy happiness doesn't know where to shop. ~Author Unknown
They say money talks and perhaps it does, but mine just says goodbye. ~Author Unknown
Where does money go? Hokus, pokus and then I'm brokus. ~Author Unknown
Always borrow money from a pessimist because they don't expect to get it back. ~Oscar Wilde
Money may not buy happiness but if you're going to cry it's better to do it in a Mercedes or BMW. ~Author Unknown
A man will pay $2 for a $1 item he needs. A woman will pay $1 for a $2 item that she doesn't need but it's in the sale. ~Author Unknown
A successful man is one who makes more money than his wife can spend. A successful woman is one who can find such a man. ~Lana Turner
Please share with your friends:
So dear reader, was this post worth a little piece of your time?
If it was then please share it with your friends on social media. When you share, everyone wins.
Articles that might appeal to you:
Copyright © Mann Island Media Limited 2022. All Rights Reserved.
(Visited 3,528 times, 168 visits today)