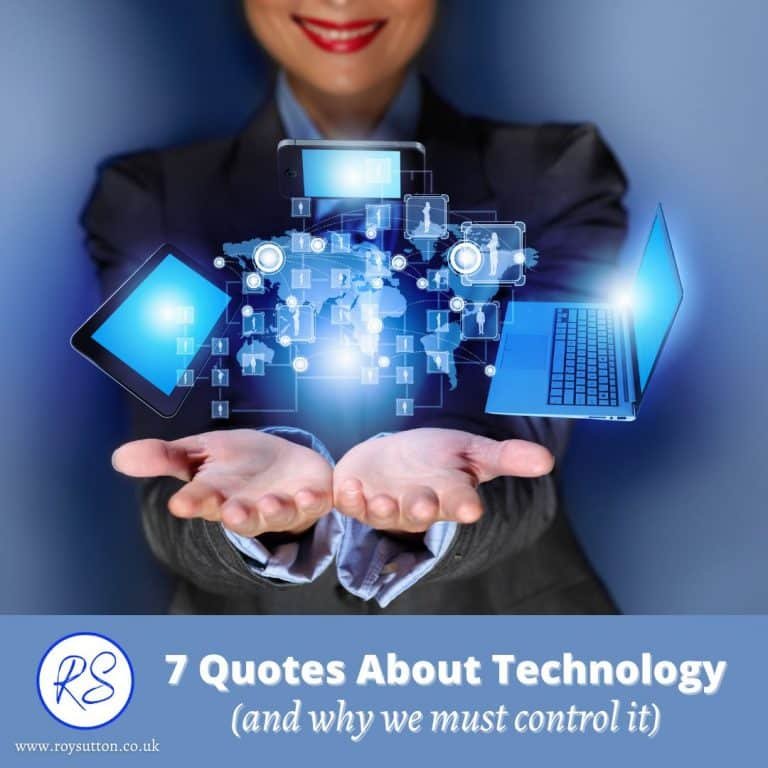 I must say, I love gadgets and I'm a big fan of technology generally.
However, if we're not careful, technology intended to make our lives easier and more efficient can have the opposite effect.
Dear reader, how often are you about to do something but you then think, "Oh, before I do that I'll just check Facebook?"
Half an hour later and you've forgotten what it was you were about to do in the first place. Now be honest, can you relate to that experience?
Harness technology by all means and use all the benefits it offers.
However, we shouldn't let it control our lives. We shouldn't allow it to be a substitute for real-life either.
And of course, the use of technology can never replace intelligent thought.
Technology can help us achieve our aims but it can also prevent us from achieving our aims too if we're not careful. So my underlying message to you today dear reader is, to enjoy technology in all its forms but stay in control.
Here are seven quotes about technology and why we must control it.
Quotes about technology:
Please share these quotes with your friends:
If you found these quotes inspiring and interesting, please share this post on social media with your friends. When you share, everyone wins.
So go on, please share this post now. If you do, I'll be ever so grateful and you'll be helping a keen blogger reach a wider audience.
Thank you for your support.
Articles that might appeal to you:
Copyright © Mann Island Media Limited 2022. All Rights Reserved.