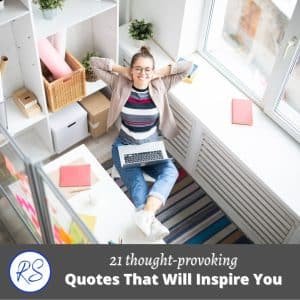 Looking for a little inspiration, dear reader? Well here are 21 thought-provoking quotes that will inspire you. I hope you find them all interesting.
Please feel free to share them all.
Quotes that will inspire you:
Please share with all your friends:
If you enjoyed these thought-provoking quotes then please share this post with your friends on social media. When you share, everyone wins.
If you could do that for me now, I'll be ever so grateful.
Thank you.
Other articles that might appeal to you:
Copyright © Mann Island Media Limited 2022. All Rights Reserved.