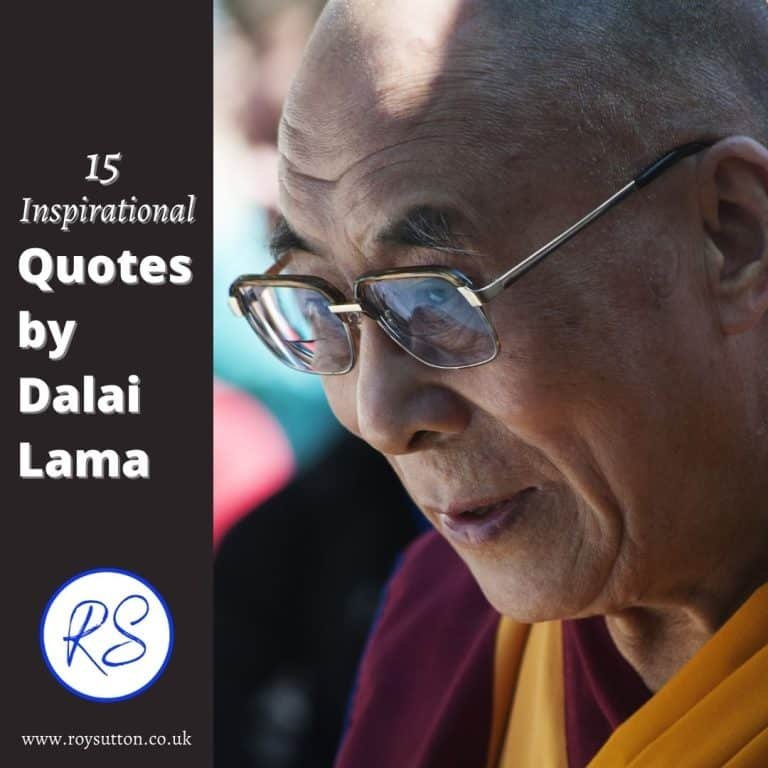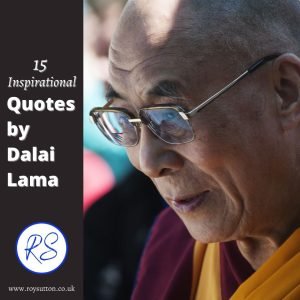 The Dalai Lama is a spiritual leader committed to promoting values such as love, patience, humility, tolerance, compassion, contentment, forgiveness and self-discipline.
His most important messages include the importance of happiness and world peace.
Quotes by the Dalai Lama have spread widely and he's generally a respected thinker around the world.
So if your aim is to live a positive and fulfilled life then you might just be inspired by these 15 quotes by Dalai Lama. 
Quotes by Dalai Lama:
Choose to be optimistic, it feels better. ~Dalai Lama
Share your knowledge. It is a way to achieve immortality. ~Dalai Lama
Instead of wondering WHY this is happening to you, consider why this is happening to YOU. ~Dalai Lama
Let us try to recognize the precious nature of each day. ~Dalai Lama
Neither a space station nor an enlightened mind can be realized in a day. ~Dalai Lama
Judge your success by what you had to give up to get it. ~Dalai Lama
A disciplined mind leads to happiness, and an undisciplined mind leads to suffering. ~Dalai Lama
Through violence, you may 'solve' one problem, but you sow the seeds for another. ~Dalai Lama
If you think you are too small to make a difference, try sleeping with a mosquito. ~Dalai Lama
It is very rare or almost impossible that an event can be negative from all points of view. ~Dalai Lama
The whole purpose of religion is to facilitate love and compassion, patience, tolerance, humility, and forgiveness. ~Dalai Lama
If a problem is fixable, if a situation is such that you can do something about it, then there is no need to worry. If it's not fixable, then there is no help in worrying. There is no benefit in worrying whatsoever. ~Dalai Lama
The purpose of all the major religious traditions is not to construct big temples on the outside, but to create temples of goodness and compassion inside, in our hearts. ~Dalai Lama
I will not propose to you that my way is best. The decision is up to you. If you find some point which may be suitable to you, then you can carry out experiments for yourself. If you find that it is of no use, then you can discard it. ~Dalai Lama
Whether one is rich or poor, educated or illiterate, religious or non-believing, man or woman, black, white, or brown, we are all the same. Physically, emotionally, and mentally, we are all equal. We all share basic needs for food, shelter, safety, and love. We all aspire to happiness and we all shun suffering. Each of us has hopes, worries, fears, and dreams. Each of us wants the best for our family and loved ones. We all experience pain when we suffer loss and joy when we achieve what we seek. On this fundamental level, religion, ethnicity, culture, and language make no difference. ~Dalai Lama
Please share this post with your friends:
If you found these quotes by Dalai Lama interesting, please share this post with your friends on social media because when you share, everyone wins.
If you could share this post now then I'd really appreciate it. You'd be helping a keen blogger reach a wider audience.
Thank you for your support.
Other articles that might appeal to you:
Copyright © Mann Island Media Limited 2022. All Rights Reserved.
(Visited 827 times, 17 visits today)