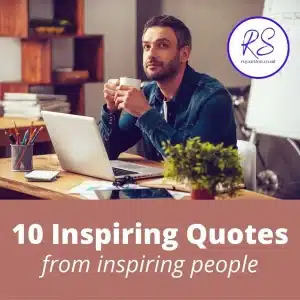 If you want success listen to successful people. That means people who will inspire you. It means people who've been there and done it. In other words, people who know how it's done.
Here are 10 inspiring quotes from inspiring people, to get you started and get you thinking.
Inspiring Quotes:
Please share these quotes with your friends:
If you found these quotes thought-provoking and interesting then please share this post on social media with your friends.
When you share, everyone wins.
So go on, please share this post now. If you can do that for me, I'll be ever so grateful and you'll be helping a keen blogger reach a wider audience.
Thank you.
Other articles that might appeal to you:
Copyright © Mann Island Media Limited 2021. All Rights Reserved.
(Visited 346 times, 47 visits today)